Charcoal Companion CC1132 Slash & Serve BBQ Meat Pulled Pork Shredder Claws / Set of Two Barbecue Tools
Product Price
$19.85 $17.87
Product Review Score
4.62 out of 5 stars
196 reviews
Additional Product Details
Heavy-duty stainless Steel meat claws are designed for handling larger pieces of meat
Grab, Lift, and shred roasts and other large pieces of meat.
Shred a smoked pork butt into pulled pork in a matter of minutes.
Works great with meats such as roasts, turkeys, chickens, and hams.
Wash with a mild dishwashing soap, rinse, and dry immediately. Do not use abrasive scrubbers. Dishwasher safe.
Our Policies
Secure Checkout

Guaranteed safe & secure

Easy Returns

Fast & easy product returns
More options on eBay...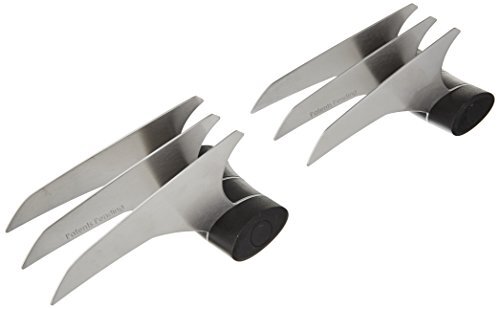 Cc1132 Slash & Serve Bbq Meat Pulled Pork Shredder Claws / Set Of Two Barbecue T
Alcharlan.org