Humble Crew Toy Storage 20-Bin Organizer, Espresso/White
Product Price
$99.99 $83.69
Product Review Score
4.81 out of 5 stars
50 reviews
Additional Product Details
Super sized for 40% more storage than other toy organizers.
Removable toy storage bins for playtime and easy clean up.
Sturdy engineered wood construction frame reinforced with steel dowels, 20 pound weight capacity per level.
20 durable plastic storage bins, 16 standard and 4 large (equivalent to 8 standard bins) interchangeable storage bins. BPA and phthalate free.
Product sizing— Organizer: 51"W x 11"D (16"D with stabilizing braces) x 32"H, Standard Size Bins: 12"L x 9"W x 6"H; Large Size Bins: 16"L x 12"W x 6"H
Stabilizing braces and anti-tip straps provide additional safety support.
Anchors to wall for safety.
Ideal for toddlers ages 3 and up for playtime, reading, crafts and more.
Our Policies
Secure Checkout

Guaranteed safe & secure

Easy Returns

Fast & easy product returns
More options on eBay...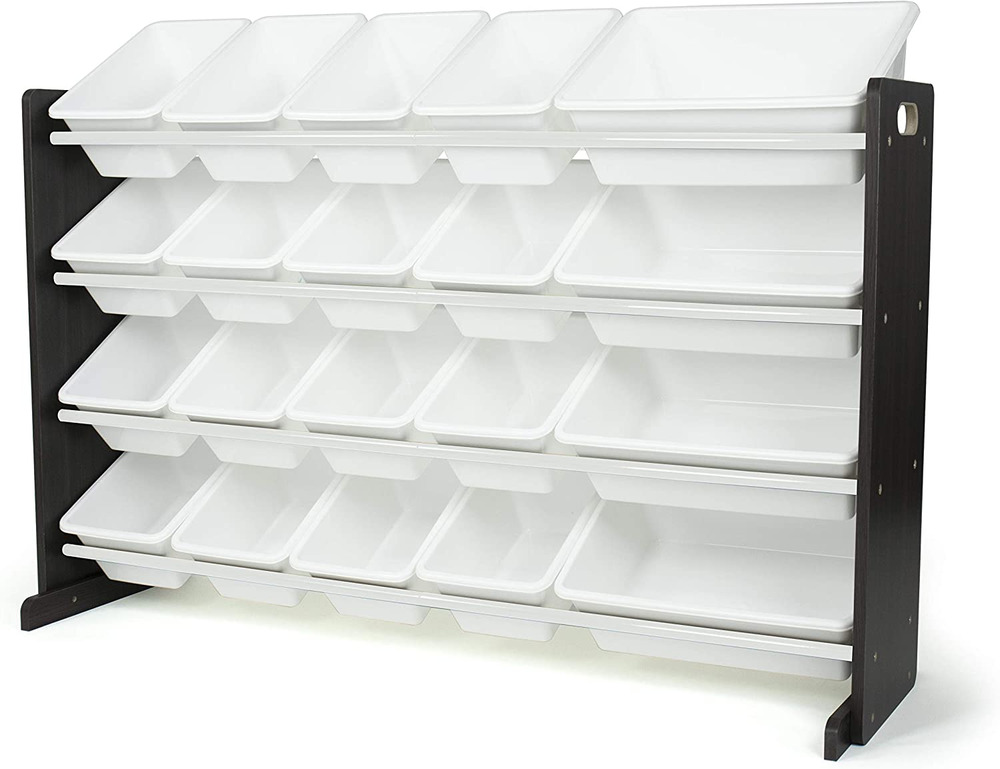 Humble Crew Toy Storage 20-Bin Organizer, Espresso/White
Alcharlan.org